How to Adjust Rear Clutch Cable
& Clutch Will Not Disengage

TBolt USA Tech Database!
TECH-0063

---
WE HAVE NEVER HAD AN ENGINE DELIVERED THAT THE CLUTCH DID NOT WORK SINCE 2004 -EVER!
BEFORE YOU DO ANYTHING YOU MUST HAVE THE ENGINE INSTALLED WITH THE DRIVE CHAIN INSTALLED AND ADJUSTED AND CLUTCH CABLE ATTACHED
NEVER TRY OPERATING THE CLUTCH WITH THE ENGINE ON A BENCH OR WITHANYTHING OTHER THAN THE PROPER CABLE. PERIOD
First Lets Understand that once you get your clutch adjusted you MUST have free play at the lever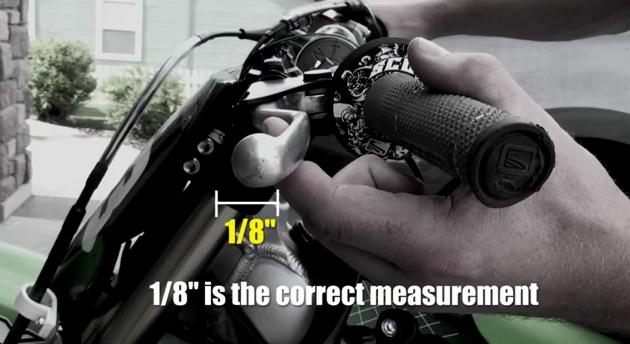 To Install Rear clutch cable:
Start at the engine:
Take one nut off and let it rest on the inner cable
Take the other nut all the way up the adjuster towards the black outer cable and attach the cable end to the arm
then slide the inner cable thru the slot in the bracket and only start the second nut onto the cable.

Clutch lever:
Run the adjuster all the way in and align the slot
attach the cable end into the adjuster and slide it into the slot

IF this is challenging just Unfasten the pivot bolt attach the cable end into the adjuster and slide it into the slot then fasten the pivot bolt

How to adjust a rear clutch cable info :
Please make sure you have the proper type clutch cable & its adjusted properly.
PUSH the ARM (see red arrow) untill its past the mild spring tension and hits the hard spot
START adjustment at the HARD spot
Take up almost all the slack in the adjusters,you will only need a minimum of free play at the handle
Also, once you have attached the cable to the clutch arm on the engine, remove the clutch lever from the perch, thread in the adjuster and lockring all the way in on the perch, align the opening for the inner cable, insert the cable barrel into the lever, stick the outer cable into the adjuster on the perch, and pull the lever around so it falls into place in the perch, and then install the lever mounting bolt and nut to hold it. Squeeze the clutch lever 5-6 times, release it, and then slowly pull it in until you can feel it just starting to pull on the cable itself. Any space more than the thickness of a nickel between the lever and perch seat can then be adjusted by turning the adjuster out to suit.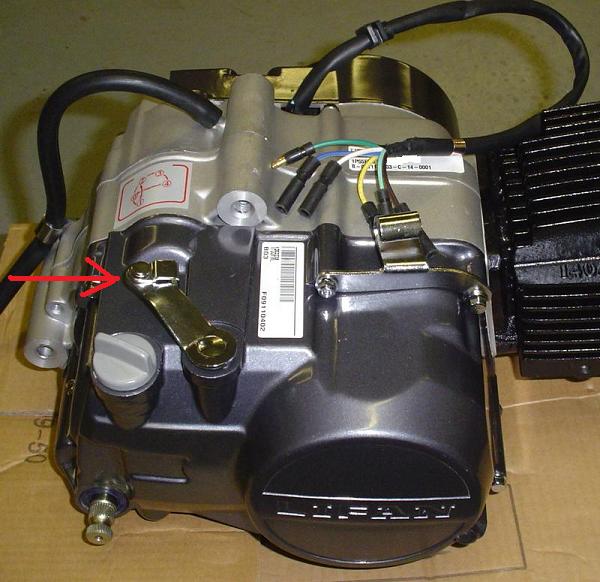 ONLY IN RARE CASES WILL THE FOLLOWING BE NEEDED

Drain motor oil.
Pull Clutch Cover
Look inside engine, with cover removed, at the center there is a small round button that must be in the notch to work.
Cock the lever arm back untill the button is set in the notch.
Replace the cover.
Done. Go riding!
***If the clutch is still stuck you may need to take the clutch apart and oil the plates***
This condition can exists on any motorcycle engine that is dormant for a set time