High Volume Oil Pump

TBolt USA Tech Database!
TECH-0104

---
Here is a helpful video on the subject
https://www.youtube.com/watch?v=o-GCdSZ5ytw&t=8s

 By Dan Navarrete
High Volume Oil Pump Instructions
Installing a high volume oil pump may be the most important modification you can make to your engine, seeing that a high volume oil pump will deliver MUCH more oil to your top end. The best time to install a high volume oil pump is while installing a bore kit as this will save you a lot of time. Please note that installing a high volume oil pump requires a 2mm drill bit. The following instructions assume that the top end has already been removed.
Drain the engine oil if you have not already done so.
Remove the right side engine cover.
Remove the clutch linkage. Use a clutch nut tool to remove the clutch nut and remove the clutch assembly. The oil pump can now be accessed.
Use an impact driver to carefully loosen the screws on the oil pump.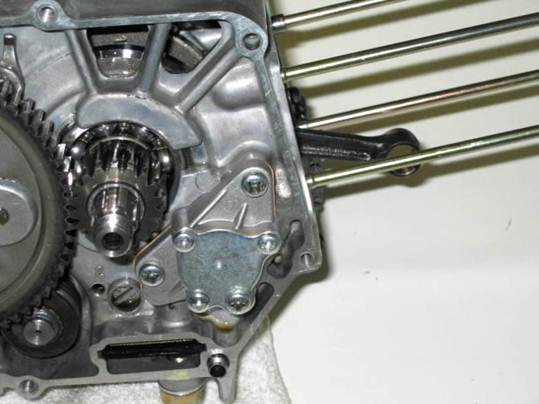 Remove the old oil pump and you are now ready to drill out the oil passage.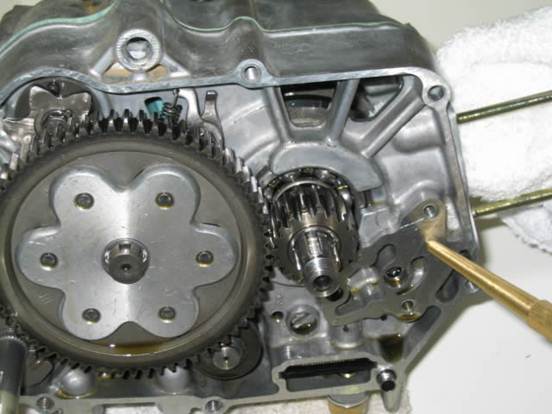 In order to access the oil passage, you can either remove the lower left engine stud or you can simply use a drill bit extension.
Use a 2mm drill bit to CARFULLY enlarge the oil passage. Be careful to not drill to far back into the engine. You only need to enlarge the hole.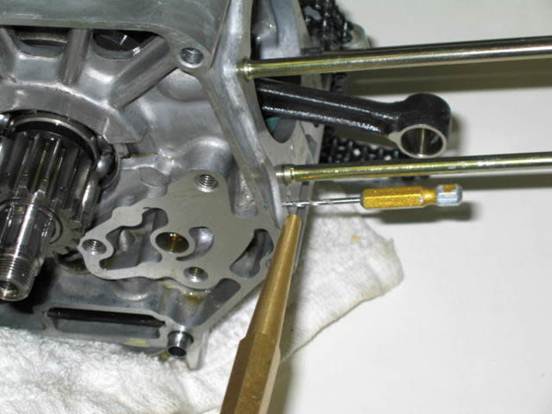 After the hole has been drilled, use compressed air and a rag to be sure that ALL of the drill bits have been removed.
Install the new oil pump and gasket. Make sure that the notch on the oil pump lines up with the notch on the engine case.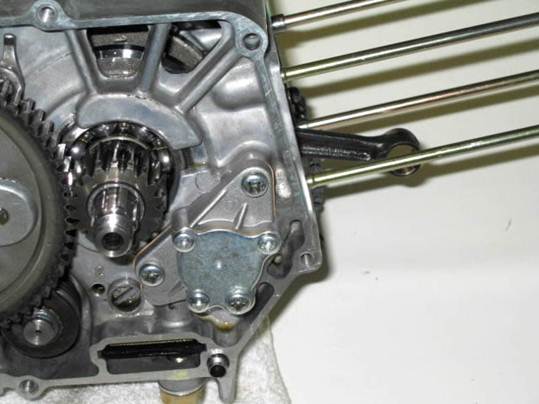 Turn the sprocket to make sure that the oil pump spins.
Reinstall the clutch assembly.
Reinstall the right side engine cover.