Advanced Engine Build Checking Valve to Piston clearance

TBolt USA Tech Database!
TECH-0108

---
Important:
Please use extreme caution and patience.
This is NOT specific instruction but rather a brief overview of how and advanced engine build can be done
With all of the various parts and engines developed over the years
You may find a need to check Valve to Piston clearance and add additional relief to a piston to allow the valves enough clearance to operate properly and have no chance of contact and damage.
"Claying" the engine is when you use a small amount of oil base modeling clay inside an engine to determine valve to piston clearence.
Most Aftermarket Kits will be tested in this way and work fine on specific engines
Once we go out of these limits we will need to Clay Test
1/8in or 3.175mm minumum clearence
A good way to add clearence is using a thicker head gasket
Some will also machine small amounts of metal from the piston top as shown below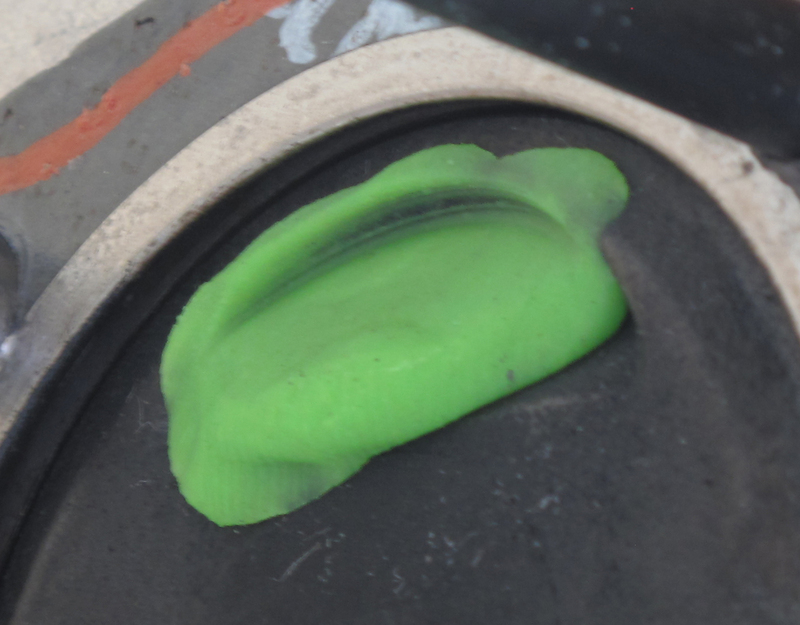 This picture shows a very thin amount of clay once the engine was mocked up and turned over a few times
This thin is TOO Thin and additional valve relief must be added to the piston