China Inner Rotor Wiring - TBolt USA Tech Database!
TECH-0059
---
Inner Rotor Kit wiring info
China Inner rotor:
1. Green wire with (loop fitting) goes to Ground
2. Green wire with horseshoe fitting goes to Green terminal on coil
3. Yellow wire with horseshoe fitting goes to yellow terminal on coil
4. Brown wire goes to white off the stator
5.Red wire (has 2 connections) 1 is for Black wire off the stator the other is for a kill switch connection
6.Set up the IRK stator & Pick up in the Center of the adjustment and with a Business Card Thickness air gap or .012"
NOTE:
IF you still having trouble try flipping the stator over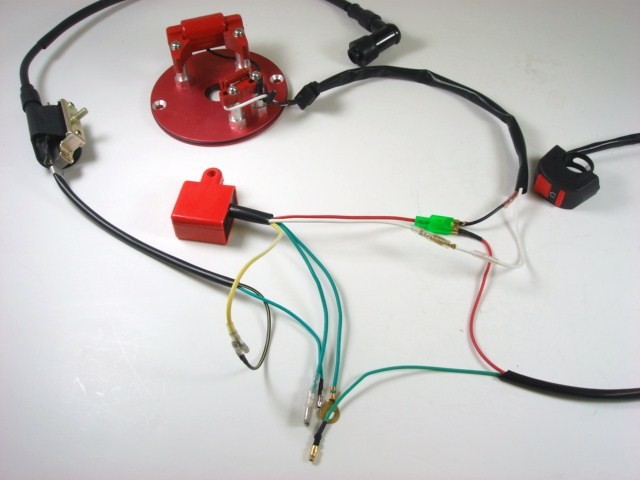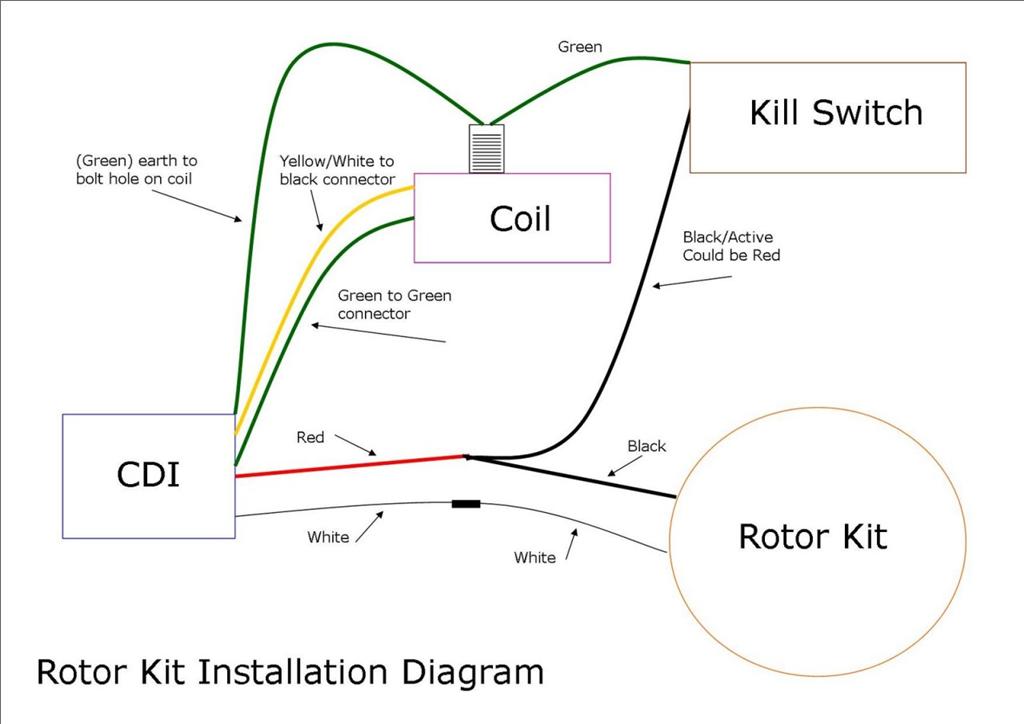 Trouble Shooting:
1.-Replace spark plug with another - many spark plugs have failed at over the years so exchange Spark plug & set gap at .030 on the spark plug

2.-Set BOTH pickup (white wire device)& Stator(black wire device) at .010-.012 away from rotor
with buiness card

3.-Set BOTH pickup (white wire device)& Stator(black wire device) in the center of the slide
screw adjustment

4.-Double check your green ground wire is attached to the same bolt as the coil ground
under tank on frame (make sure the the ground is clean from debris)

5.-Last Resort ONLY , Flip the Stator